On this, and on @jhull's videos, I see a dropdown option on the Theme Browser.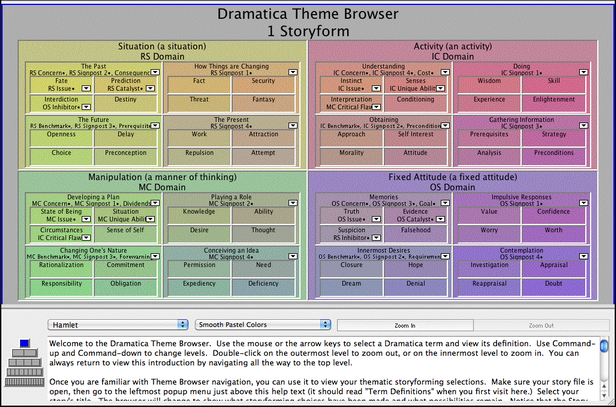 But my own does not have an option for making choices this way. I looked on Preferences and did not see an advanced option for turning this feature on. Is this just a PC feature?
Also, when I open Dramatica, I get a message from my computer that Dramatica is not compatible and will soon not be able to be used on my computer. Is there an update coming?