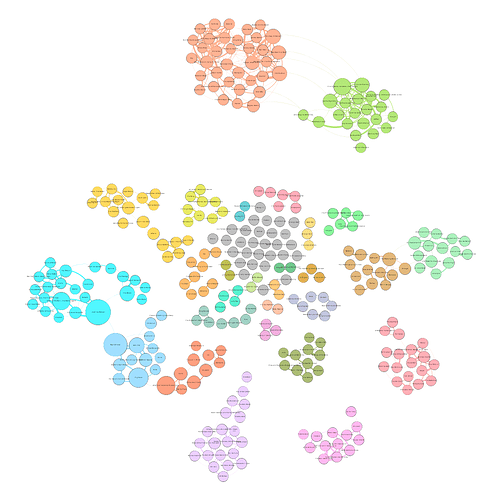 Here is something I just wanted to share with everyone but didn't deserve its own thread or anything. This is a network map of all the storyforms collected on dramatica.com and narrativefirst.com. Two stories on one node means that those stories have the same story form. Connected nodes mean that two storyforms share at least 50% non-progress story points; the thicker the edge, the more similarities. The colors just imply a cluster of similarities. The grey nodes in the middle don't have any connections.
This thing serves no practical purpose. I just thought it was kinda neat to look at and search through. Some of the smaller clusters are kinda interesting.
The Google Viewer is terrible, so I recommend downloading the pdf or using your preferred PDF-viewer some other way.